MAYTAG APPLIANCE REPAIR LAS VEGAS
Expert Maytag Appliance Repair covering ALL of Las Vegas
Maytag is one of the oldest and best overall appliance companies. Problems with these appliances usually come with time from wear and tear. What little problems that do arise are often times not complicated and merely require a spare part placed by an expert technician. Our repair techs have over 30 years of experience and many working solely on Maytag appliances. We repair all sorts of Maytag appliances as well as model types no matter what the era (we repair antique ovens and vintage Maytag washers too). We are one of the few companies in Las Vegas to offer free over the phone estimates and we can often times diagnose your specific problem over the phone (allowing our dispatching to quickly grab the needed replacement part). Whether you have a new stainless steel refrigerator that needs a new computer chip or a sensor or if you have an older white washer that is off balance- our experts are the technicians to call. For us- its an EZ Fix!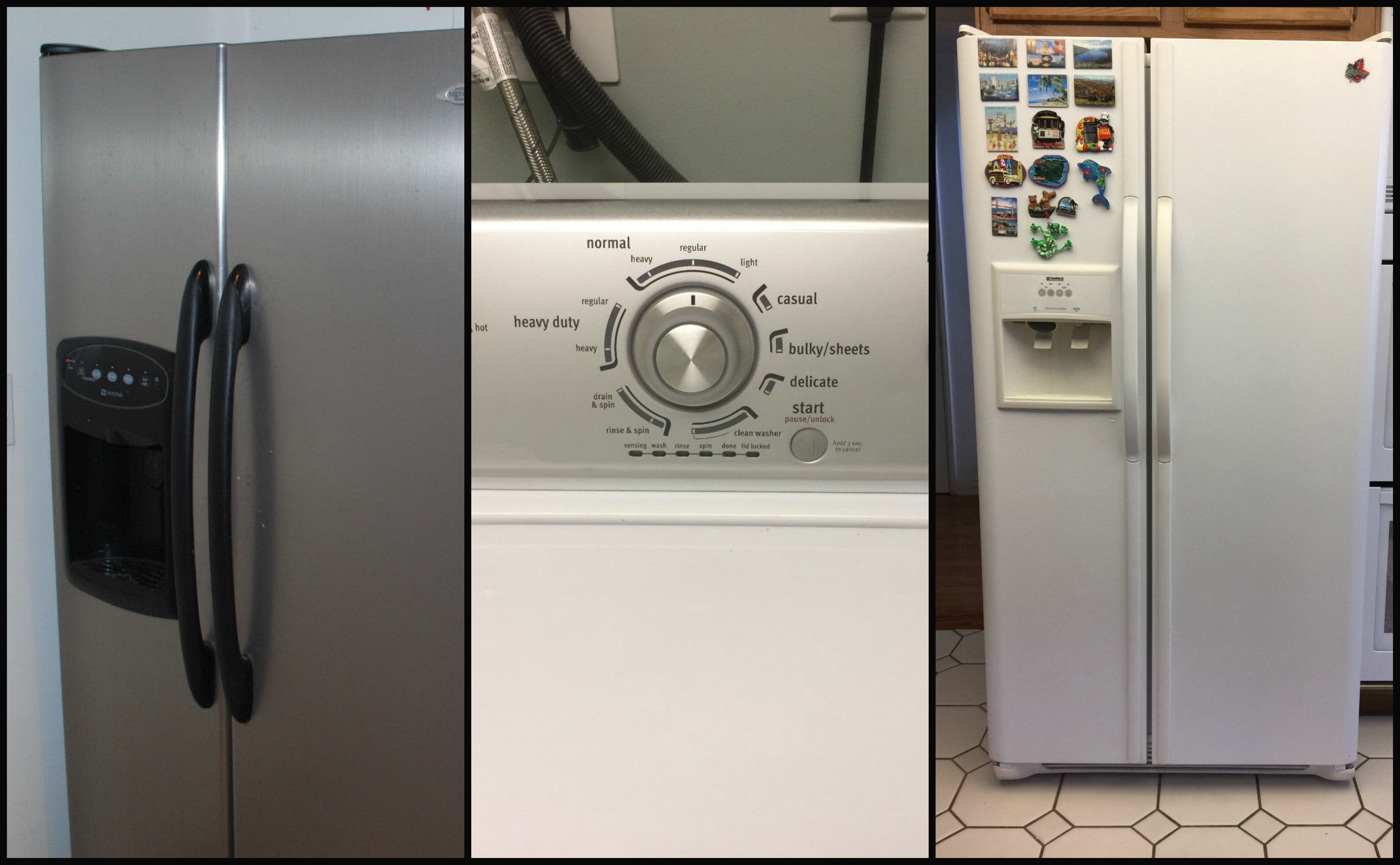 Maytag Washer
Over time, your washer will need to be rebalanced. If your washer sounds like 2 cats are fighting inside of it then, call us today. Its an EZ Fix for us!
Maytag Refrigerator
Older white refrigerators may lose temperature over time and will require a new cooling element. Don't eat bad groceries and put your health at risk! Call EZ Fix!
Maytag Dryer Repair
We're the repairmen to call if your dryer sounds like it is about to launch from your closet. Rest easy for once and call EZ Fix!
Give us a call today and let EZ Fix repair your Maytag Appliance! (702) 675-8380