COOK TOP REPAIR LAS VEGAS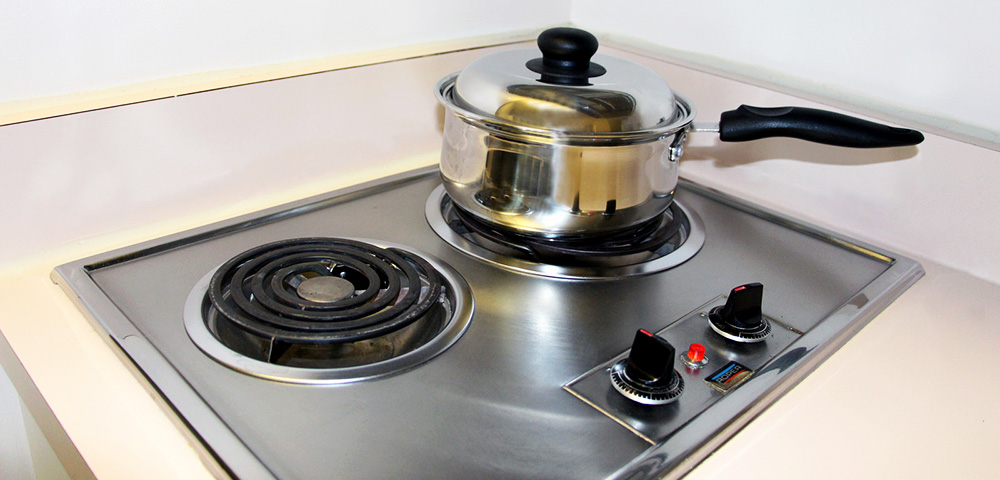 EZ Fix Appliance Repair fixes all electric Cook Top models, gas Cook Top brands, glass Cook Top, and also induction Cook Top. If your Cook Top is having problems like the Cook Top will not heat or if you need a complete Cook Top replacement you can call on us.
We specialize in every type of cook tops including: ceramic cooktop burner repair, gold cooktop repair, electric cooktop repair, ceramic cooktop repair. You can trust our repair technicians, we know what we are doing! EZ Fix Appliance Repair Las Vegas will have your Cook Top repaired or serviced in no time.
Cook Top Repair
If you need same day service to have your cook top repaired you need to call E-Z FIx Appliance Repair. We are available 7 days a week, 24 hours a day to repair all makes of cook tops.
You can depend on our professional services, regardless of your needs.
At A-1 Appliance Repair Houston, we charge you the lowest possible price for the repair of your cook top. We don't charge for the service call if we perform the repair. In addition, we don't charge extra for holiday, weekend, or night appointments. Also, we provide repair estimates that have a low price guarantee policy protection. We also provide information about how you can extend the life of your cook top with every service call. We don't recommend that you perform repairs on a cook top yourself. All cook top repairs need to be done by highly trained professional who have the proper tools to do the job correctly. In addition, repairs on electrical systems can be extremely dangerous for anyone trying to attempt a repair without the necessary experience and knowledge or experience. For professional, experienced washer repair call EZ Fix Appliance Repair Las Vegas. The most popular power for a cook top remains the electric coil. Electric cook tops are usually made up of at least one heating element that is coiled. Electric powers the cook top coil which makes them very easy to use. Cook tops that are powered by electric are very affordable. The installation is a very simple process. It can be usually be done rather easily by handy homeowners. However, like most appliances cook tops that are electric do have their problems. If they are too difficult to fix yourself call EZ Fix Cook Top Repair.
Coils That Fail to Heat
At some point most homeowners who have an electric cook top will experience coils that fail to heat. The primary ignition and cooker switches are turned on however, the coil won't heat. This can be especially troublesome when you're doing cooking heavily which requires that all the coils are needed. This problem could be at the plug in. It is usually best to examine your cook top prior to calling an EZ Fix repair tech. Make sure that all of the switches are turned off and then pull out the faulty burner and carefully examine it. Most cook tops that are powered by electrics are usually fitted with burners which may easily be unplugged and replaced. Next try fitting the burner in a different plug in location. Then turn on the switches to see if it works. If the burner works, you need to replace the bad burner receptacle. If it still doesn't work, you'll have to replace the burner which is probably bad or completely dead.
Coils That Are Damaged
Burners will begin wear out over time and the damages will become evident. Cracks, bubbles, and blisters may develop on burners that are often used. Should a burner show signs of wear and tear or breaks into, it will have to be replaced. Unfortunately, worn out or damaged can't be repaired. This will add to your home maintenance costs, particularly if your electric cook top is often used for heavy cooking.
Coils That Are Loose
Loose coils are more of a common problem for those who use their cook tops a lot. In addition this occurs when large pots and pans are used on small sized coils. Often stirring the food contents will also contribute to coils that can become loose. Also, loose coils will eventually lose their connection with the terminals which will cause the coil to fail to heat. It is always best to use the appropriate size of cooking vessel on each coil. This will help to ensure that the burner will remain firmly fitted while it is in use.
As stated earlier, cook tops are very complicated deices. If you feel overwhelmed when trying to repair one, don't hesitate to contact EZ Fix Appliance Repair. You should also check out the cost of new cook tops and the features they offer. If you like the model you currently own, you should try to find a new model with like features.
Even if you're still not sure about whether you need to repair the dryer you already own or to purchase a new one, you should ask your EZ Fix repair tech what the most likely cause is and how much it will cost to repair. We can help you save a ton of money by repairing your appliance.
Your Broken Cook Top is an EZ Fix for us! Give us a call today and let EZ Fix repair your stove top!