COMMERCIAL FREEZER REPAIR LAS VEGAS

Same Day Freezer Repair in Las Vegas
We are the Experts for all things dealing with broken freezers and freezer repair in Las Vegas. We are one of the few companies in Las Vegas to offer same day appliance repair and we do this because we understand that you want your freezer to be repaired as soon as it went kaput! We are the service repair company that will get to your home ASAP and help save your groceries and other perishables from going bad! Like you, we love our deep freezers and store lots of steak and seafood too!
The repair technicians at EZ Fix are available 24/7 so please, feel free to give us a call anytime and we will schedule you an appointment at your earliest convenience.
We repair all makes models, brand and types of refrigerators. Our EZ Fix experts have most of the necessary spare parts on hand and for many of the major brands and companies.
We also service the entire Las Vegas metro area including Summerlin, North Las Vegas and Henderson.
Give us a call today and let us help you save your food from going bad.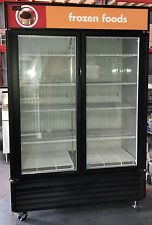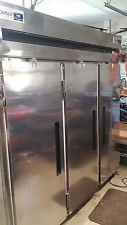 TEMPERATURE
If your frozen meats always have that thawed frost on them then give us a call! Your freezer needs to be repaired as soon as possible!
FREON SHOT
We have a wide array of Freon and carry rare types that many of our competitors do not. If your commercial freezer needs Freon- We Guarantee that we have what you need.
AIR FLOW
We can adjust the air flow on your commercial freezer. An EZ Fix that our competitors often times overlook in regards to even cooling distribution.
From Henderson and Boulder City to Summerlin and North Las Vegas - You Can Count on EZ Fix for Same Day Commercial Repair Service No Matter Where You Are in Las Vegas
We Go The Extra Mile to Ensure Your Safety
Many of our repair technicians are certified with the EPA and we ONLY use environmentally friendly repair methods, replacement parts and soldering materials that are safe for you and your customers to be around. Additionally, these cutting edge repair methods can also extend the life your commercial appliance as well as improve its performance. Unlike the competition, we do not cut any corners. We go above and beyond many of the state's minimum laws and sanitary requirements to guarantee the best service. You can trust us with your business.
Give us a call today and trust EZ Fix to repair your Freezer! (702) 675-8380